Lake Forest, CA, March 12, 2020 (GLOBE NEWSWIRE) -- ToughBuilt Industries, Inc. ("ToughBuilt") (NASDAQ: TBLT; TBLTW), today announced a distribution agreement with PRO Group which represents more than $5.25 billion in annual buying power through PRO Hardware, Garden Master, Golden-Link, and FARMMART.
Michael Panosian, Chief Executive Officer of ToughBuilt, commented, "We believe this agreement with PRO Group further extends our reach into the smaller retailer sector which reaches all parts of the U.S. including Middle America and rural areas. We continue to build in 2020 and look forward to seeing ToughBuilt becoming a household name across North America".
PRO Group, Inc. is a merchandising and marketing firm dedicated to generating ideas and developing for-profit programs for Distributor and Retailer Members. By continually analyzing current and prospective markets, PRO Group pinpoints opportunities that will strengthen the network and benefit the bottom line of all Members. More than a decade of expansion can be attributed to PRO Group's unique Foot printing strategy. By establishing a distinctive marketing "footprint" in the hardware, lawn and garden, farm products and agricultural markets, PRO Group has built a powerful presence in these industries. Today, PRO Group represents more than $5.25 billion in annual buying power, and other ventures outside the traditional hardlines product lines also strengthen the Group's purchasing power. PRO Group Members benefit from a variety of support programs including leading-edge marketing and promotional services. These programs are designed to help Members remain financially strong and competitive.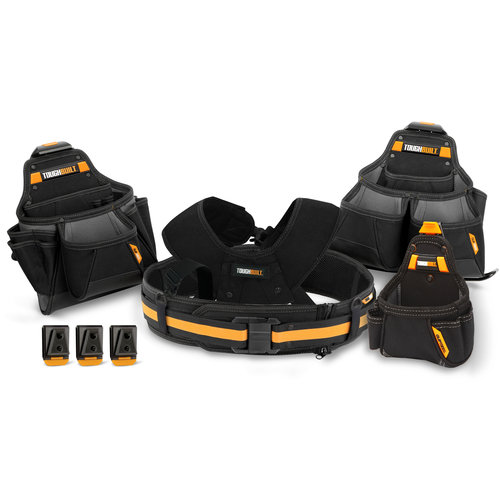 Source Destination:
https://ir.toughbuilt.com/company-information