Firing Industries Ltd. continues to spur higher productivity and output from processing operations all over Canada with equipment from such major international manufacturers as Hosokawa Micron. This producer is renowned for its wide selection of milling equipment and the newest member of this family is the SFW air classifying mill.
This mill distinguishes itself by bridging the performance gap between two popular Hosokawa Micron products: the jet mill and the standard air classifying mill.
Same footprint and energy input
The SFW is just the latest of many Hosokawa Micron mills available from Firing Industries – a full line of size-reduction technologies, from laboratory equipment to production necessities. The manufacturer's broad application expertise ensures customers that it has some form of milling solution for virtually every circumstance.
While the SFW uses the same-sized footprint and the same energy input as a standard Hosokawa Micron air classifying mill does, as well as the same size of motor, it yields a product with a finer D50 than that of the standard machine. In comparison to the manufacturer's standard jet mill, the SFW offers a mechanical impact size reduction with no need for an air compressor. It achieves this with a lower energy input, while still producing the same kind of ultra-fine end particles that customers expect from the jet mill.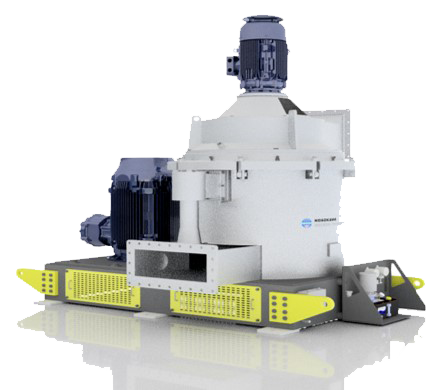 Hosokawa Micron has the flexibility to design and supply a complete system for the most unique processing applications, although its standard offerings are economical and acceptable for most milling tasks. In addition to air-classifying equipment like the SFW, the manufacturer also makes systems for explosion containment, wear resistance, noise abatement, easy cleaning (for quick product changeover), extreme heat, and cryogenic applications. The Hosokawa Micron power-processing team welcomes opportunities to work directly with clients, helping them to decide which technologies are most compatible for their individual projects.

While using the same energy input as a standard air-classifying device, the SFW offers superior capacity to yield an ultra-fine end product. Hosokawa Micron encourages customers to take a trial SFW test.

To learn more, contact Firing Industries' application-sales engineers at ddubuc@firing.com or (877) 688-0974.

Source Destination: